>> Nespresso Reviews
Nespresso is part of the Nestlé Group, which is based in Lausanne, Switzerland. They are a premier manufacturer of coffee machines and capsules. Click here to shop for Nespresso capsules …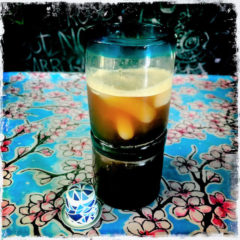 >> Limited Edition 2017 Nepresso's Intenso On Ice is a Limited Edition espresso made with beans from Brazil and Costa Rica. Roast: split Intensity: 11/13 Flavor: cereal, roasted. Content: 5 grams of roast and ground coffee. Beverages: espresso (1.35 oz) Brand: Nespresso Price: $0.80 per capsule Get Nespresso's Intenso On Ice capsules here … Nespresso machines on sale INTENSO ON ICE CAPSULE REVIEW With its...
Read More